GEPRC Naked GoPro Hero 10 Camera
530.00₫
Mô tả
Size Guide
Thông tin bổ sung
Đánh giá (0)
Mô tả
The GEPRC team designed a new case for the Naked Camera GP10. The front case is made of aluminum 7075-T6 with high-precision CNC machining, and the surface is sandblasted and oxidized, with exquisite and high-grade texture. Fine texture treatment, comfortable touch. The overall strength of the case is really good, and the weight is only 46.7g.
The redesigned BEC module adds 3.3V output to power the cooling fan. Good heat dissipation allows Naked Camera GP10 to work and record for a long time. The BEC module is connected to the motherboard with a reliable and stable FPC flexible cable connection, which can better prevent poor contact issues.
Naked Camera GP10 is compatible with all models of GoPro 8 Naked ND filters and mounting bases. With GEPRC ND filters, it can adapt to various lighting environments to shoot beautiful pictures. Naked Camera GP10 supports 2S-6S battery input, which is very suitable for common batteries used in FPV drones. BEC has a stable output of 5V-2.5A@3.3V500mA, which perfectly matches GoPro9/10/11 motherboards, and is easy and quick to install. The base hole distance is 24.5mm, and is suitable for Cinebot series, CineLog series, Crocodile series, Rocket series, Crown series and other models.
This is a full camera unit with a GEPRC case and GoPro Camera included.
Check out all the Action Cams we carry and the rest of our GEPRC Collection!
Features
1. GEPRC Naked Camera GP10, an action camera specially adapted for FPV drones.
2. Ultra-lightweight, only 46.7g.
3. The cooling fan is designed so that the camera can record continuously for more than 40 minutes.
4. Super wide angle lens, can use standard, wide-angle, and ultra-wide-angle to shoot 5.3K@60fps/4K@120fps/4K 4:3@60fps frame ultra HD video, with natural and true colors.
5. HyperSmooth 4.0 super stabilization, and it can also output stabilized video through Reelsteady go or Gyroflow software.
6. LCD color front screen, shooting parameters monitoring, convenient and fast.
7. Switch recording parameters through the preset QR code, which is intuitive and easy.
8. It can be monitored and controlled by scanning the QR code to link the Gopro Quik APP on the mobile phone.
9. Equipped with standard UV Filter to protect the lens, with ND filter, it can adapt to various lighting environments to shoot beautiful pictures
10. The quick-release interface of the control line supports the direct power supply of the balance head of the 2S-6S LiPo model aircraft battery.
11. Aluminum 7075-T6 front case, high-precision CNC machining, surface sandblasting and oxidation treatment, radium engraved characters, exquisite and high-end.
12. Compatible with GEPRC ND8/ND16/ND32 filters.
13. Compatible with various models such as Cinebot series, CineLog series, Crocodile series, Rocket series, Crown series, etc., equipped with a mounting base for direct installation.
Specifications
Model: GEPRC Naked Camera GP10
Brand: GEPRC
Color: Titanium/Black
Video: 5.3K@60fps / 4K@120fps / 4K@60fps / 4K@60fps 4:3
Stabilization: HyperSmooth 4.0 Video Stabilization
Video format: MP4
Video Code: H.264/H.265
Input: 2S-6S LiPo battery
Connector: SH1.0 3Pin connector
Filter: ND16 filter (included)
Supported filters: ND8/ND16/ND32 (optional)
Size: 66mm*46mm*24.5mm
Weight: 46.7g
Includes
1 x Naked Camera GP10 Camera
1 x ND16 Fliter
1 x Mounting base
1 x Balance Lead power cable
1 x Plum screwdriver
1 x Screw Pack
1 x Dust -free cloth
Notes on the use of the product
1. Naked Camera GP10 because it is a minimalist version, mainly for FPV use.
2. Prohibited to reverse the positive and negative power supply, reverse the line will burn the device.
3. This product is not waterproof, water is not covered by the warranty.
Warranty and Return Policy
1. Due to the particularity of Naked Camera GP10, the warranty period is within 7 days after receiving the goods.
2. If you believe that naked is defective, please contact us within seven days after receiving the goods
3. After receiving the goods for more than seven days, if Naked is demaged or defective,you need to pay for the repair cost and the freight incurred. (the maintenance fee depends on the test results)
4. Any impact damage, product liquid damage, high temperature burn or other artificial damage is not covered by the 7-day warranty
5. Returned items should include the original packaging and all accessories. Shipping costs are never refundable.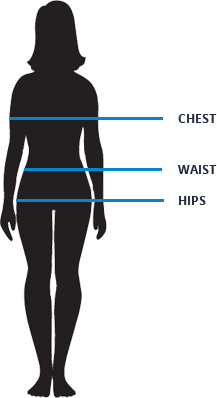 | size | chest(in.) | waist(in.) | hips(in.) |
| --- | --- | --- | --- |
| XS | 34-36 | 27-29 | 34.5-36.5 |
| S | 36-38 | 29-31 | 36.5-38.5 |
| M | 38-40 | 31-33 | 38.5-40.5 |
| L | 40-42 | 33-36 | 40.5-43.5 |
| XL | 42-45 | 36-40 | 43.5-47.5 |
| XXL | 45-48 | 40-44 | 47.5-51.5 |
---
Chỉ những khách hàng đã đăng nhập và mua sản phẩm này mới có thể đưa ra đánh giá.