iFlight Nazgul Evoque F5X V2 6S Squashed-X Geometry w/ DJI O3 HD Camera System – Choose Version
600.00₫
Mô tả
Size Guide
Đánh giá (0)
Mô tả
Our best pre-built drone just got better! Another breakthrough in FPV visuals from DJI with our upgraded frame and electronics. A new standard of Bind-And-Fly drones that are simple to get started with but the durability and performance for enthusiasts. Welcome to the iFlight experience!
 Check out all our Digital BNF/PNP/RTFs and the rest of our iFlight Products!
Changelog
December 13, 2022: New silicone inserts have been designed to replace the TPU ones which are holding the 03 cam in the side panels. 
Smooth and Powerful XING2 Motors
The latest upgrade of our bestseller XING motors, no compromises taken! Durable unibell (one-piece bell) technology, strong titanium alloy shaft with reinforced bell joint, crash resistant 7075 aluminum bell, smooth and long-lasting Japanese NSK bearings, center slotted N52H curved arc magnets and our XING O-ring bushing gap protection.
Latest Nazgul Frame for Maximum Protection
The old days are over, getting your electronics full of dirt and wet grass every time you crash. Our latest frame reduces contamination that could build up on your flight controller or ESCs, preventing failure or short circuits. Strategic airflow to keep your components cool and clean without taking any shortcuts in weight or performance. Illuminated side panels and 360-degree TPU protective parts.
DJI O3 HD Air Unit Low-Latency digital transmission
Up to 10 km video transmission range, enjoy a crisp and smooth real-time view in your goggles, even in environments with interference. (Source DJI)
4K Stabilized Video with 155° Ultra-Wide Angle
Together with high-grade imaging performance, it delivers exceptional visuals that will keep your audience on the edge of their seats. (Source DJI)
Secured Battery Plug with Anti-Spark Filter
Plugging in a battery can create a loud spark at the connector which is caused by the high battery current rushing into the low ESR capacitor first as well as filling up ESC capacitance. We've added a protective circuit to extend the lifespan of XT60 connectors and prevent rapid voltage or current spikes which can protect your electronics from damage.
Specially Designed Heatsink for DJI O3 HD Air Unit
Improved cooling performance for the high power draw of the DJI O3 video transmitter. We've added a custom CNC heatsink for excellent heat dissipation without overheating, even on high power levels.
Specifications:
FC: BLITZ Mini F722 Flight Controller
ESC: BLITZ Mini E55 4-IN-1 2-6S 55A ESC
Video Transmission: DJI O3 Air Unit
Frame wheelbase: 225mm
Motor: XING2 2207 motors
Prop: Nazgul 5 inch propellers
Weight: 445grams
Takeoff Weight: Approx. 610 g
Dimensions (L×W×H): 180×180×80 mm
Diagonal Distance: 120 mm
Max Speed: 130 Km/h (Manual Mode)
Maximum Takeoff Altitude: 5000 m
Max Hover Time: Approx. 8 mins
Max Flight Distance: 5 km
Max Wind Speed Resistance: 100 Km/H (Level 5)
Operating Temperature Range: -10° to 40° C (14° to 104° F)
Antennas: Dual Antennas
VTX Specifications:
Product Name: DJI O3 Air Unit
Weight: Approx. 36.4grams
Dimensions (L×W×H): L16.7 * W103.9 * H 81.3mm
Screen Size (single screen): 0.49-inch
Resolution (single screen): 1920×1080
Refresh Rate: Up to 100 Hz
Interpupillary Distance Range: 56-72 mm
Diopter Adjustment Range: -8.0 D to +2.0 D
FOV (single screen): 51°
Communication Frequency: 2.400-2.4835 GHz;5.725-5.850 GHz
Transmission Power (EIRP):
2.4 GHz: < 30 dBm (FCC), < 20 dBm (CE/SRRC/KC)
5.8 GHz [4]: < 30 dBm (FCC), < 23 dBm (SRRC), < 14 dBm (CE/KC)
Max Video Transmission Bitrate : 50 Mbps
Operating Temperature Range: 0° to 40° C (32° to 104° F)
Power Input: 7-9 V (1.5 A)
Includes:
1 x iFlight Nazgul Evoque F5X V2 6S Squashed-X Geometry w/ DJI O3 HD Camera System – Chosen Version
2 x Antennas
1 x Battery pad
2 x propeller(Pairs)
2 x Battery strap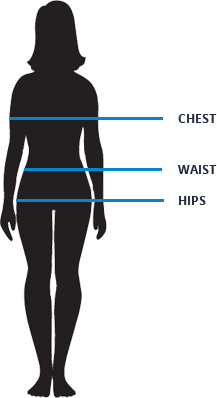 | size | chest(in.) | waist(in.) | hips(in.) |
| --- | --- | --- | --- |
| XS | 34-36 | 27-29 | 34.5-36.5 |
| S | 36-38 | 29-31 | 36.5-38.5 |
| M | 38-40 | 31-33 | 38.5-40.5 |
| L | 40-42 | 33-36 | 40.5-43.5 |
| XL | 42-45 | 36-40 | 43.5-47.5 |
| XXL | 45-48 | 40-44 | 47.5-51.5 |
---
Chỉ những khách hàng đã đăng nhập và mua sản phẩm này mới có thể đưa ra đánh giá.