Matek F405-MINITE – 30x30mm or 20x20mm w/ 32K Gyro, Barometer, and BetaFlight OSD
60.00₫
Mô tả
Size Guide
Thông tin bổ sung
Đánh giá (0)
Mô tả
This new F405 board from Matek is packed with a 3rd Gen. 8K Gyro, Barometer, BFOSD, 16M Blackbox Flash Memory, and a convenient 20x20mm to 30x30mm adapter board which supports M2 or M3 hardware. It also has Dual BEC 5V and 10V to properly supply power to more amp hungry devices like the DJI Air Unit. And for those that prefer to use INAV or ArduPilot Matek has firmware targets for both. 
New Features of the F405-miniTE:
F405 has 1MB flash which can run ArduPilot even with INAV firmware, some features will be removed on F722 due to limited flash.

Redesigned target MATEKF405TE support 8x bi-directional DSHOT.

Support DJI air unit PnP, and a 10V BEC for DJI OSD or analog VTX

Compared with F722-miniSE 8 motors or 6 motor+2 servos, F405-miniTE support 8 motors+3 servos in INAV/BF multirotor mixer

InvenSense GEN3 IMU ICM42605
Check out all our Flight Controllers and the rest of our Matek Products!
Specifications:
MCU: STM32F405RGT6
IMU: ICM42605
OSD: AT7456E
Baro: Goertek SPL06-001 (I2C)
Blackbox: 16M-byte Flash memory
6 x UARTs, 1x Softserial_Tx option
12 x PWM outputs (8x Dshot)
1 x I2C
4 x ADC (VBAT, Current, RSSI, Airspeed)
2 x PINIO
1 x SH1.0_8pin connector (Vbat/G/Curr/R3/S1/S2/S3/S4)
1 x SH1.0_6pin connector for DJI FPV Air Unit
3 x LEDs for FC STATUS (Blue, Green) and 3.3V indicator(Red)
Dual BEC, 5V 1.7A & 10V 1.4A
10V output ON/OFF switchable
Convertible 20mm to 30.5mm mounting
Power Specifications:
6~30V (2~S LiPo)
BEC: 5V 1.7A,  Max.2A
BEC: 10V 1.4A  for VTX or DJI Air Unit
Battery Voltage Sensor: 1K:20K (INAV scale 2100, BF scale 210)
No Current Sensor built-in, supports external current sensor of PDB/4in1
Firmware:
Betaflight: MATEKF405TE
Inav: MATEKF405TE
ArduPilot: MATEKF405-TE
Mounting specs:
20 x 20mm/Φ3mm with Silicon Grommets
20 x 20mm/Φ2mm with Silicon & Brass Grommets
30.5 x 30.5mm/Φ3mm with Conversion Plate and Silicon Grommets
Dimensions: 28 x 28 mm
Weight: 5g
Package Includes:
1 x FC F405-miniTE
1 x 20mm to 30.5mm conversion plate(blue PCB)
6 x Silicon grommets M4 to M3
6 x Brass grommets M3 to M2
1 x SH1.0_8pin cable 5cm (including 2x 8pin connectors) for 4in1 ESC
1 x SH1.0_6pin to GH1.25_8pin cable 8cm for DJI Air Unit
For full product info including wiring diagrams and pin mapping please click HERE
Important Tips From Matek!
F405-miniTE has INAV fw 3.0.2 preloaded for QC
     ArduPilot     
Support musical tone alarm with 5V passive buzzer
Download latest ArduPilot firmware from our website before PR is merged.
     INAV
Known issues: INAV firmware, S3, S5,S7 DSHOT not working because of unknown DMA bug, pls use ONESHOT or MULTISHOT for now.
Support 5V passive buzzer
Download INAV firmware from our website before PR is merged.
     Betaflight
Support 5V passive buzzer
ICM42605 has been supported by BataFlight 4.2 or newer, but it is not supported in unified target for now. We can't add MATEKF405TE target until BF unified target support this new IMU.
set dshot_bitbang = ON  when using X6 and X8 DSHOT.
Pls download BF firmware from our website,  click "Firmwares" button at upper right corner.
Barometer SPL06-001 is not supported by Betaflight, but it can work normal with DPS310 driver.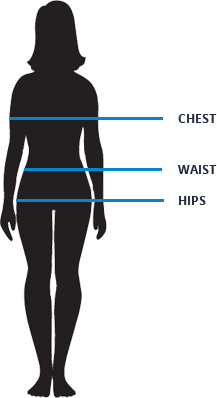 | size | chest(in.) | waist(in.) | hips(in.) |
| --- | --- | --- | --- |
| XS | 34-36 | 27-29 | 34.5-36.5 |
| S | 36-38 | 29-31 | 36.5-38.5 |
| M | 38-40 | 31-33 | 38.5-40.5 |
| L | 40-42 | 33-36 | 40.5-43.5 |
| XL | 42-45 | 36-40 | 43.5-47.5 |
| XXL | 45-48 | 40-44 | 47.5-51.5 |
---
Chỉ những khách hàng đã đăng nhập và mua sản phẩm này mới có thể đưa ra đánh giá.