StanFPV 2604 2410KV Pro Motors – T-Mount
29.00₫
Mô tả
Size Guide
Thông tin bổ sung
Đánh giá (0)
Mô tả
Whether you fly freestyle, cinematic, or race, the Stan FPV 2604 2410KV Pro Motor is perfect for all types of 5″ mini-quads and more! This motor comes in a new stator size 260; therefore an entirely new flight feel and characteristics! Designed by Stan FPV himself and manufacturer by T-Motor, the 2604 2410KV motor is made with high-quality premium material to give your quadcopter more power while maintaining a smooth flight!
The theory behind these motors lies in the low/wide design, producing a much higher amount of torque for the ability to handle the highest pitch props with ease. Due to being wide, the 2604 motor acts like a freewheel in a car, buffering and smoothing the entire system! This motor is more powerful than 2207 or 2306 motors, so this motor will be suited for those who enjoy racing! The new T-Mount is the absolute strongest and most powerful
Check out all our Motors and the rest of our StanFPV Products!
Specifications:
Suggested Prop (T-Mount): HQ T5x3 or T5x2x3
Motor Mount Hole Size: 16×16
Prop Mount Options: T-Mount
Motor Stator Size: 2604
KV (Revolutions per Volt): 2410kv
Weight (T-Mount w/ wires): 29.1g
Shaft: 5mm Hollow Titanium
Bearings: EZO
Wire Length: 170mm x 20AWG
Lipo Cell (prop size – cell): 4″ – 5s / 5″ – 4s / 6″ – 3s
Package Includes:

1 x Stan FPV 2604 2410KV Pro Motor
2 x M2x8 Steel T-Mount Screws (T-Mount Version)
4 x M3 Frame Mounting Screws
Comes is a 5mm shaft and T-Mount design to fit your fpv needs!
The 5mm Mount version has the same 5mm shaft and nut as all other 5″ motors, which fits existing props suitable for  5″ or 6″ cinematic, freestyle, and racing builds!
The all-new T-Mount is invisible capable and meant specifically for the Cine-Bird XL or 5″/6″ Toothpicks!
The new T-Mount is the absolute strongest and most powerful
Video:
I originally designed this motor specifically for my Cine-Bird XL so that it could handle larger 5″ and 6″ props on 3s and 4s. For these larger T-Mount props we couldn't use aluminum like usual because the intense force of even spinning would strip them and we needed to retain the 5mm internal shaft and under screw (no c-clip) so T-Motor's engineers and I went back to the drawing board to solve these problems and the result is absolutely fantastic!
We made the full 5mm hollow titanium shaft slammed as low as it could be for improved durability and had it move up thru the lowered motor until it gets the top then it branches out to accept T-Mount bolt threads right into the titanium! Mixed with hard steel M2 T-Mount bolts that come with the motors there is a very secure and strong connection that won't strip out even in crashes! And when the 6″ T mount props come out they are already designed to work with these motors very well on the Cine-Bird XL or 6″ Toothpick builds running 3s-4s!! (6″ T mount props are on the way)
The T-Mount version 2604 is even "lower" than the 5mm (only 13.5mm high!) and it is completely invisible on the Cine-Bird XL!! It is perfect for the Cine-Bird XL for 5″ and 6″ T-Mount props and also 4″-6″ toothpick builds! 
Almost any 5″ FPV drone can benefit from switching to these or building your new rig with these 2604 motors – I have worked extremely hard to make them a reality and now you can enjoy them too! 
Fly like a Bird! – Stan FPV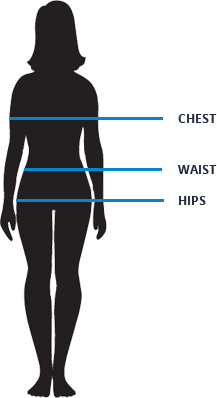 | size | chest(in.) | waist(in.) | hips(in.) |
| --- | --- | --- | --- |
| XS | 34-36 | 27-29 | 34.5-36.5 |
| S | 36-38 | 29-31 | 36.5-38.5 |
| M | 38-40 | 31-33 | 38.5-40.5 |
| L | 40-42 | 33-36 | 40.5-43.5 |
| XL | 42-45 | 36-40 | 43.5-47.5 |
| XXL | 45-48 | 40-44 | 47.5-51.5 |
---
Chỉ những khách hàng đã đăng nhập và mua sản phẩm này mới có thể đưa ra đánh giá.