T-Motor F55A Pro II 55A 3-6s BLHeli32 4-in-1 ESC
94.00₫
Mô tả
Size Guide
Thông tin bổ sung
Đánh giá (0)
Mô tả
The new T-Motor's update of the F55A Pro II, the MCU F3 is a much faster ESC with high performance for demanding racing events. Just like the original, The F3 is fully capable of pushing 6s with 75A burst and a sustained 55A current draw. Equipped with the latest in ESC technology such as 32-bit capability and BLHeli32 firmware.
Comes with an imported MOSSFET, which is great for helping bring down the ESC heat and bring up the safety factor and power.
Check out our other Electronic Speed Controllers and the rest of our T-Motor Products!
Features
High-performance 32-bit microprocessor with the running frequency of up to 48MHz for an excellent performance.
BLHeli_32 firmware is the third generation BLHeli, following base BLHeli and BLHeli-S.
All codes use damped light mode. Damped light does regenerative braking, causing very fast motor retardation, and inherently also does active freewheeling.
The code supports features to prevent sync loss. There are tunable parameters that can make the code run well even in the most demanding situations, although default settings will work excellently in normal operating environments.
The code supports regular 1-2ms pulse width input, as well as Oneshotl 25 (125-250us), Oneshot42 (41.7-83.3us) and Multishot (5-25us).
Dshot signaling is supported at any rate up to at least Dshotl 200. The input signal is automatically detected by the ESC upon power-up.
The code also supports a beacon functionality, where the ESC will start beeping after a given time of zero throttles. This can be very useful for finding lost crafts.
Onboard 10V BEC, powering different accessories such as FC, VTx, Camera and LED lights and etc.
Specifications

Continuous current: 4*55A
BLHeli_32 32bit
Burst current: 4*75A
BEC Output: 10V @2.0A
Size: 45x41x7.3mm
Weight: 17.3g (Including Heatsink)
Support DSHOT150/300/600/1200
Includes
1 x F55A Pro II 4 in 1 Brushless ESC
5 x Damping Rubbers
1 x 12AWG-130MM with XT60 Soldered input wires
2 x 61mm Signal wire
5x Cable Protectors
3x SH0.1mm Plugs(6/8/10)
1 x Capacitor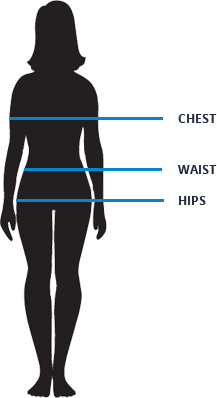 | size | chest(in.) | waist(in.) | hips(in.) |
| --- | --- | --- | --- |
| XS | 34-36 | 27-29 | 34.5-36.5 |
| S | 36-38 | 29-31 | 36.5-38.5 |
| M | 38-40 | 31-33 | 38.5-40.5 |
| L | 40-42 | 33-36 | 40.5-43.5 |
| XL | 42-45 | 36-40 | 43.5-47.5 |
| XXL | 45-48 | 40-44 | 47.5-51.5 |
---
Chỉ những khách hàng đã đăng nhập và mua sản phẩm này mới có thể đưa ra đánh giá.