Ummagawd 2FIDDY Ultra Light 5″ Freestyle Frame V1.5 (Fits DJI O3)
60.00₫
Mô tả
Size Guide
Thông tin bổ sung
Đánh giá (0)
Mô tả
There's no doubt that a 250g 5" Freestyle Drone is a new category, with very different design goals and limitations. We wanted to extract as much power, response, durability, and of course "fun", while getting as CLOSE to an AUW of 250g as you can. 
New V1.5 design fits DJI O3 System
"The final entry in this category is the Ummagawd 2Fiddy, designed by Tommy Tibajia. I always felt that 5" sub-250g was pointless. To get the weight down, you had to give up too much in terms of durability; and the disc loading was so low that the quad was super floaty and not fun to fly. The 2Fiddy changed all that. Obviously, Tommy can't defy the laws of physics, but it doesn't feel super-floaty like other sub-250g 5" I've flown. The durability is not as high as a 3" or 3.5", but it's not made of glass either. And oh my gosh how good it flies. The responsiveness, acceleration, and sharp cornering are ridiculous. If you plan to crash a lot, the 2Fiddy may not be for your, but if your focus is purely on flight performance, it's the best experience I've ever had under 250g." – Joshua Bardwell
Check out all our 5″ Frames and the rest of our Ummagawd Products!
Why? Because let's face it, having some weight to toss around allows for a bit more "expression" with your freestyle and there's something just absolutely satisfying about it. 
The 2Fiddy frame was designed to be simple yet durable, so we tested and simulated a variety of carbon thicknesses, component layouts, and fasteners. We knew that simply scaling down a 5″ frame may introduce frame resonance, and that will certainly affect performance. Although some resonance and vibrations can be smoothed out by firmware features, I believe that great frames shouldn't require special filtering to run smoothly. 
Arms are locked in place by two bolts and use press nuts for both ease of use and to keep the attachment locations as low profile as possible. No arm mounting hardware is shared with any electronics and the arms meet at the middle for a unibody-like stiffness. These arms were not only tuned for reduced resonance, and ease of replacement, but are also made to be as durable as possible without causing a break elsewhere on the frame.
One of the most unique features of this frame is it's versatility for mounting your FC/ESC. We recommend the use of AIO flight controllers to save weight, but didn't want to limit people to one layout. The 2Fiddy has holes for 30.5×30.5, 20×20, and whoop style layouts. And although we recommend running an AIO board, you can even run a dual FC/ESC stack by simply flipping the arms under the bottom plate and using the included 20mm standoffs. 
While the frame was designed specifically around the Caddx Vista FPV system, analog FPV gear will work just fine. The rear section has 20×20 mounting holes that line up with the vista unit, and the top plate has a little notch to keep your antenna centered along the rear standoff. This design allows you to simply use a zip tie to mount your antenna without the need for a 3d printed part. The front camera cage is spaced for a 20mm DJI camera, however smaller 19mm micro analog cameras work just fine. There are double slotted mounting holes for the DJI camera as well as a dedicated center hole for cameras such as the Nebula Pro HD, which provides 0-35 degrees of tilt. The cam cage features an innovative plate-lock design that ensures maximum camera protection, while ensuring that the cage won't pop-out in a crash.
Feature Highlights:
Weight = 51g
Universal FC Mounting

Single Board or Full Sized Stack
30.5 x 30.5
20 x 20
Whoop Layout

4mm Thick Quick Swap Arms
2 Hole or Single Hole FPV Camera Mount (0-35deg)
Made for Caddx Vista (but Analog Friendly)
Toilet Tank OR Standard Battery Position
14mm (low pro) & 20mm (full stack) Standoffs INCLUDED
FPV Camera Hardware

 

INCLUDED
AIO FC Hardware

 

INCLUDED
Ummagrip

 

INCLUDED
TWO Battery Straps

 

INCLUDED 
Zip Ties INCLUDED
Spare Hardware

 

INCLUDED
NOTE: The standoff screws are aluminum and will strip easily if you over tighten them. We advise using a 'softer' hex driver to screw these in to prevent stripping.
Package Includes:
1 x Ummagawd 2FIDDY Ultra Light 5″ Freestyle Frame V1.5 (Fits DJI O3)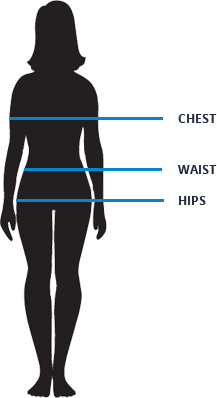 | size | chest(in.) | waist(in.) | hips(in.) |
| --- | --- | --- | --- |
| XS | 34-36 | 27-29 | 34.5-36.5 |
| S | 36-38 | 29-31 | 36.5-38.5 |
| M | 38-40 | 31-33 | 38.5-40.5 |
| L | 40-42 | 33-36 | 40.5-43.5 |
| XL | 42-45 | 36-40 | 43.5-47.5 |
| XXL | 45-48 | 40-44 | 47.5-51.5 |
---
Chỉ những khách hàng đã đăng nhập và mua sản phẩm này mới có thể đưa ra đánh giá.